Sorry for the extended MIA. Life the last couple weeks has been a roller coaster of ups and downs. I finally get to say at this point in time I am pretty much settled in my new home in Brooklyn. Looking back the past 3 weeks, there were hard moments of frustration, impatience, and even physically breaking down to tears. But the other moments of joy, laughter, celebration and thankfulness seem to overcome and hide away all those lower keys.
Friends who know me well probably say that I am prone to moving from places to places. In the last 7 years in my life, I lost count how many times I had to hop on the planes to travel back and forth. But the other day as Phil was driving me home from Queens, we passed by LaGuardia. Looking at the planes up in the air, I realized that I finally somewhat have a place to settle now, that I don't have to be traveling anymore. Just that thought of enjoying a simple, non-static life drove me surprisingly to unexplainable
Joy.
Moving to New York City from the Midwest is quite a stretch. It's different for sure, but I love a good change and so far these are the things that I enjoy:
- Sitting on the train to
people watch
- there were moments in the first couple days that I couldn't help but saying "People here are so beautiful".
-
Flea markets
during the weekends. I have been spending every single weekend to browse around
Brooklyn Flea
. From here that I have found my new dining table, some stuff for the home and more. ( I still have the whole living room to furnish - hopefully there will be a home tour in the near future)
-
Good food
. I didn't realize how much I enjoy different cuisine ( instead of just my good olll steak and potatoes) until I moved here. Phil has taken my to various good Korean places ( I call it
#perksofdatingakorean
),
Ralph's Famous Italian Ice
is my new ice cream go to place,
Pop Bar in West Village
is nothing I like I have ever tasted, and ohhh
Chinatown
- I never fail to eat well whenever I am here (check out
Golden Unicon
and
Chinatown Icecream Fac
- I know all the tourists can hear me on this). Also there is this
tiny bakery
right at the exit of the 7 train in Flushing - Main street that has the best egg tarts - THE BEST that I have to go here whenever I am around the area.
- My favorite place that Phil has taken me so far is
Brooklyn Bridge Park
- beautiful view of Manhattan and the Brooklyn Bridge. Come here around late afternoon on Sunday to enjoy
Smorgasburg
, distant view of the Statue of Liberty and good sunset next to the city skyline.
Just to name a few.
Park Slope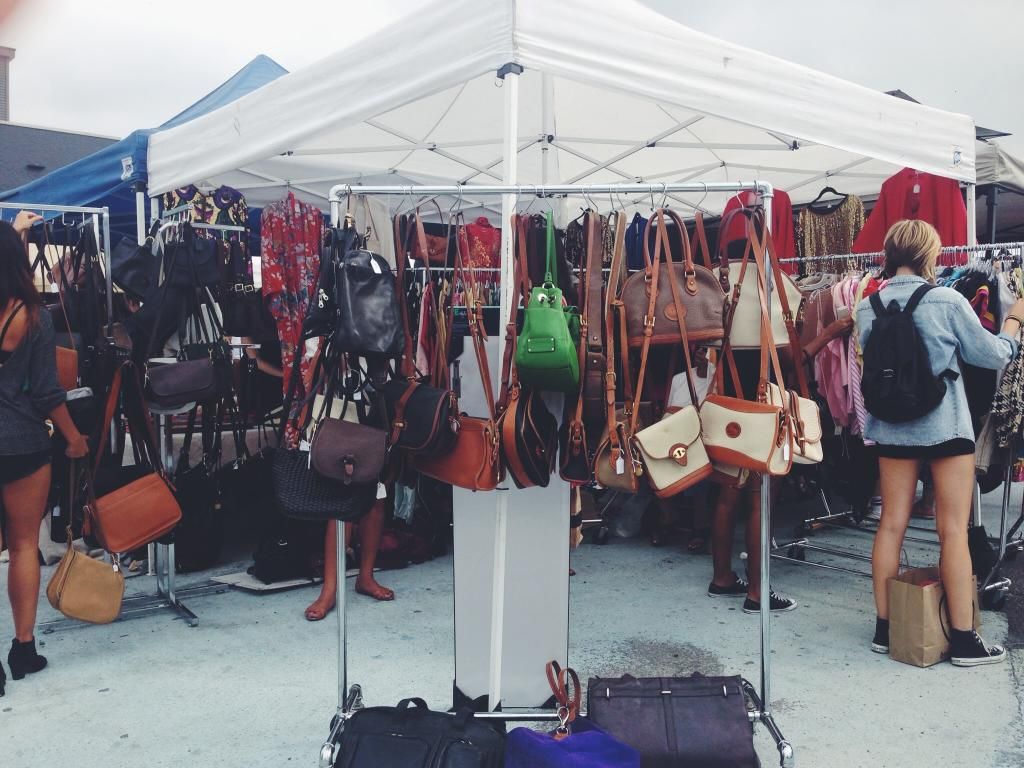 Brooklyn Flea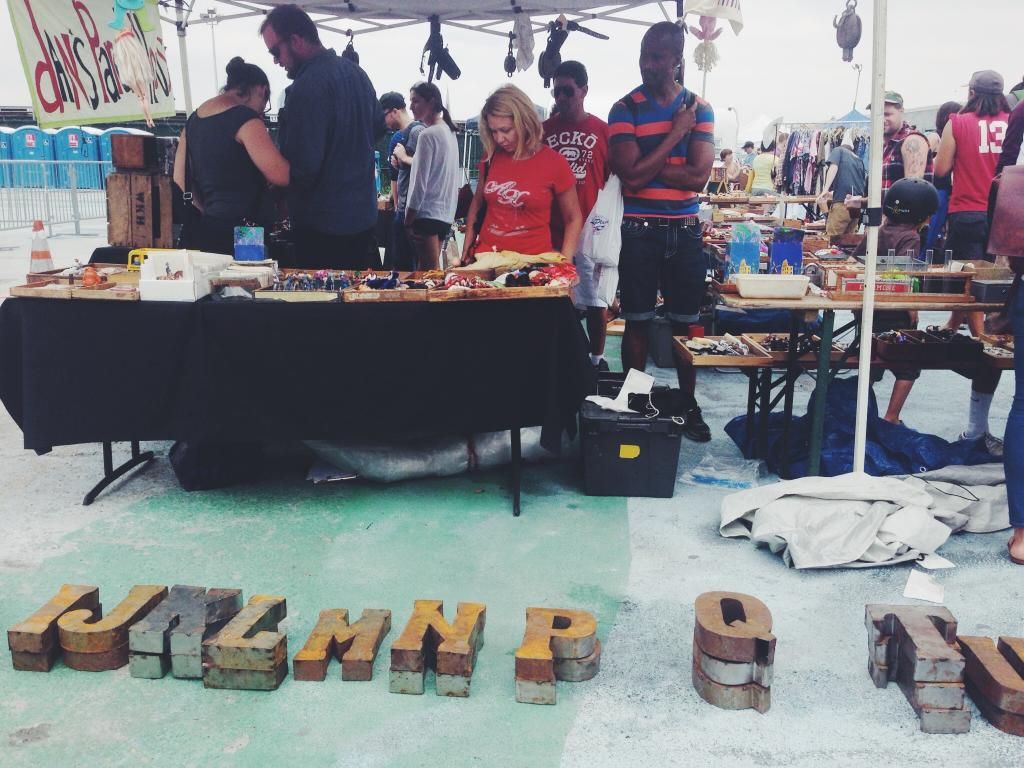 Brooklyn Bridge Park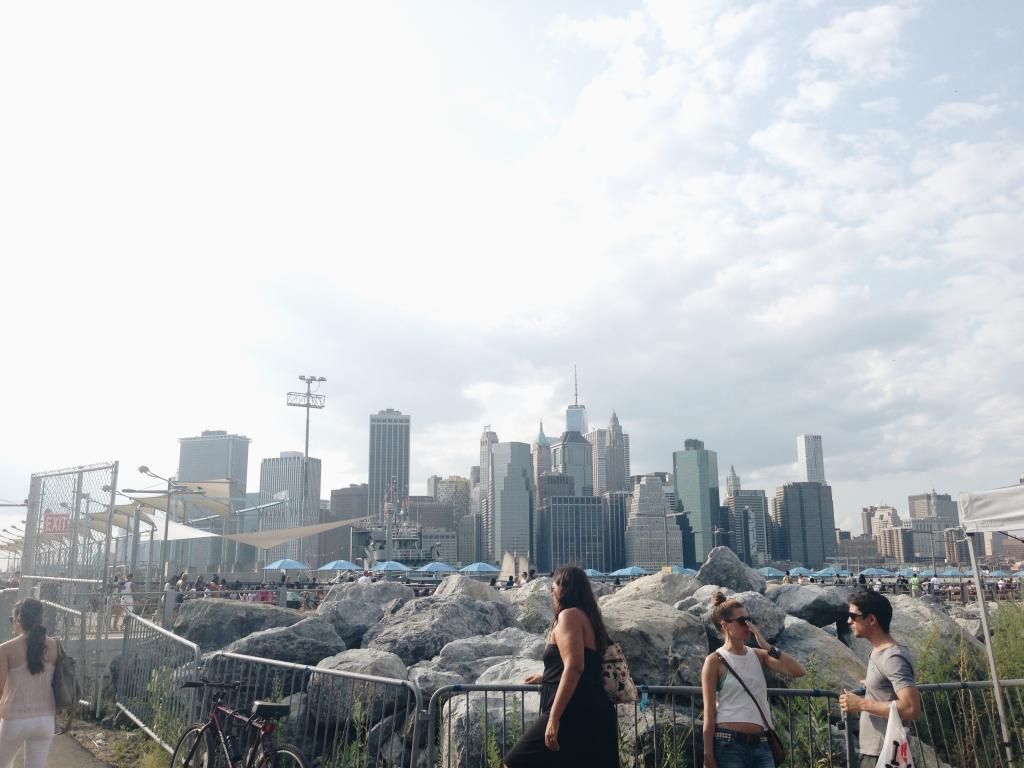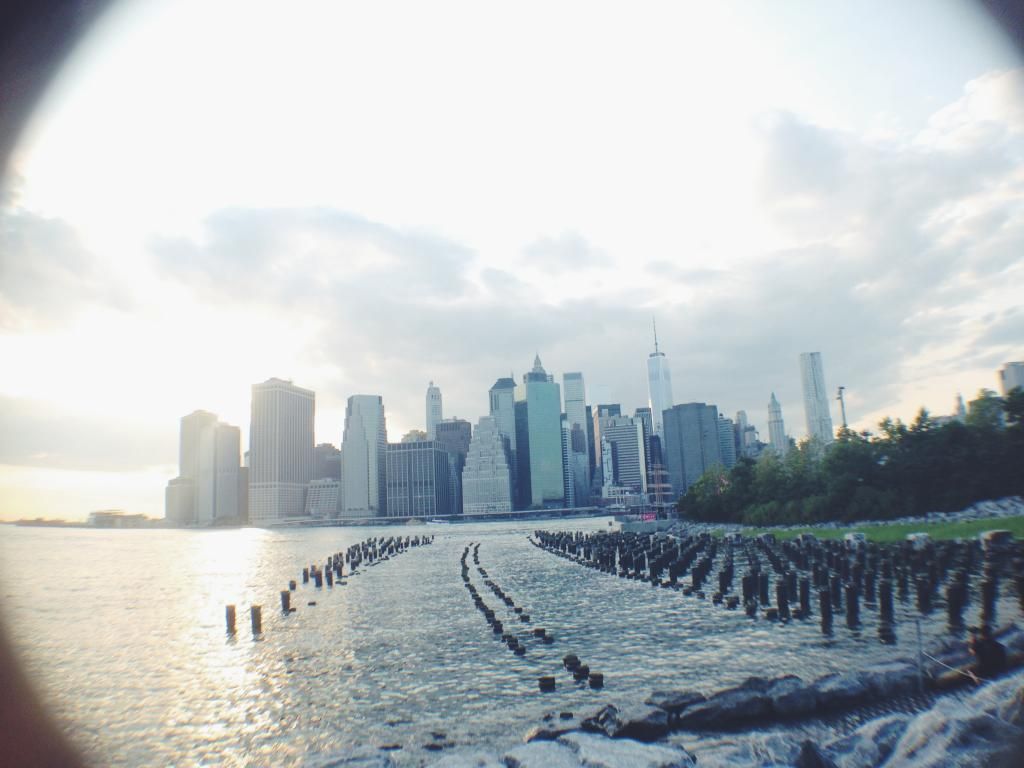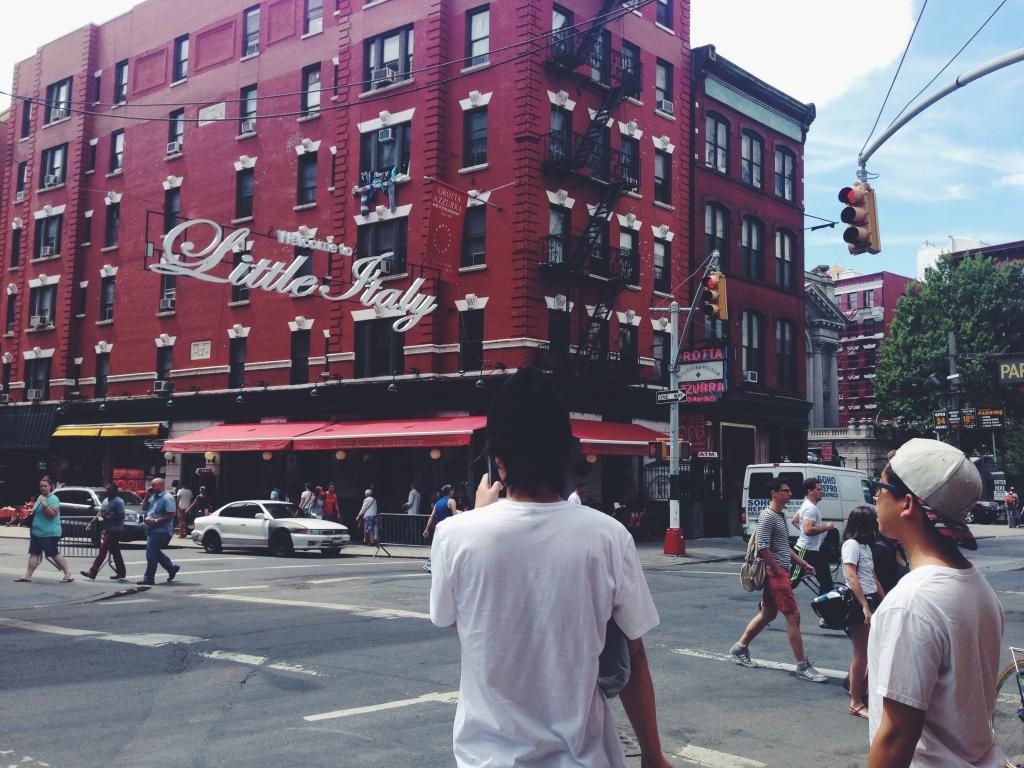 These boys from SoCal came to visit the city the other day.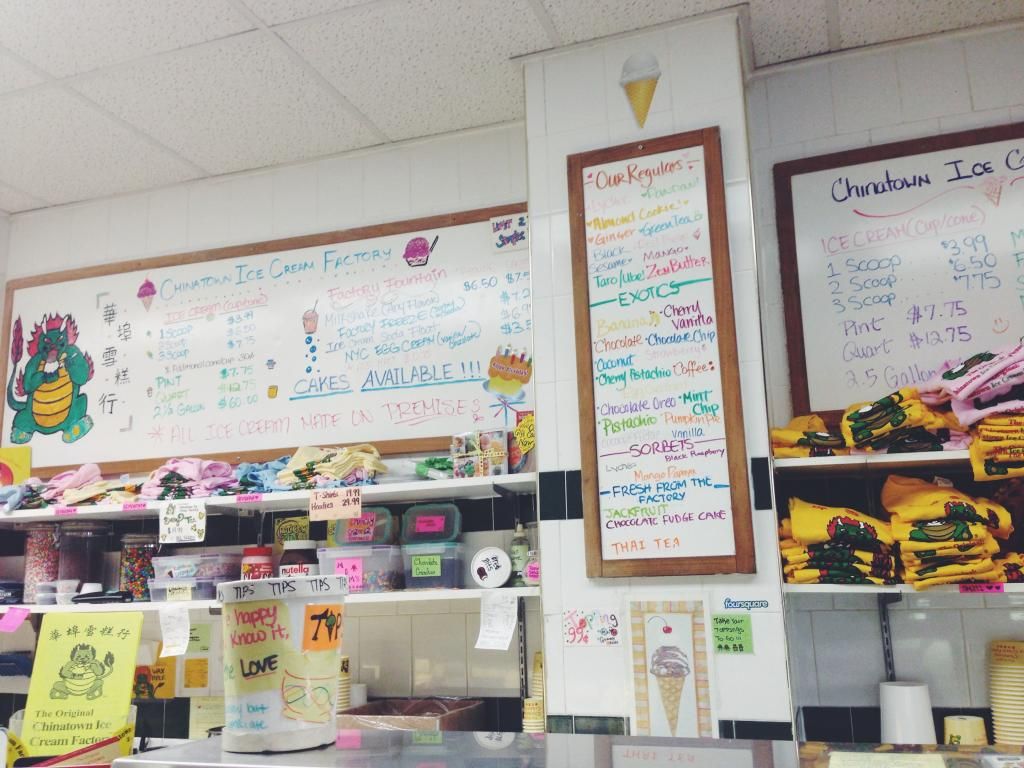 Chinatown Ice Cream factory.
Coney Island - Don't get the hot dog here.
Did anyone recognize this view from movies ? All I could think about was JT and Mila Kunis when I was here the other day.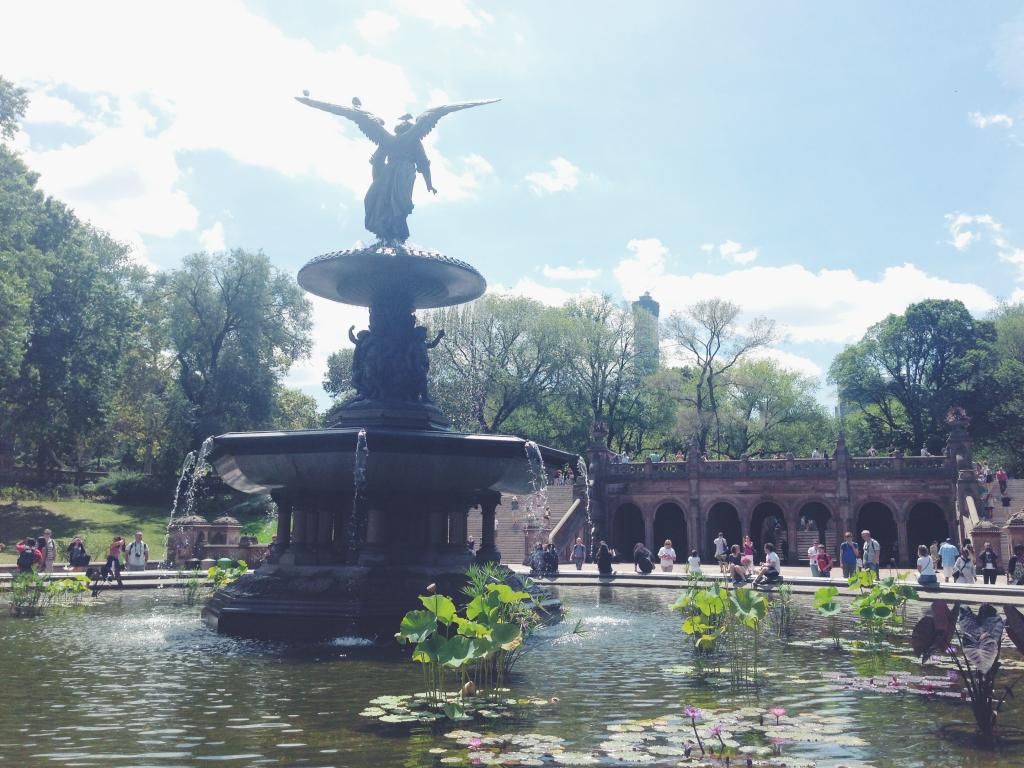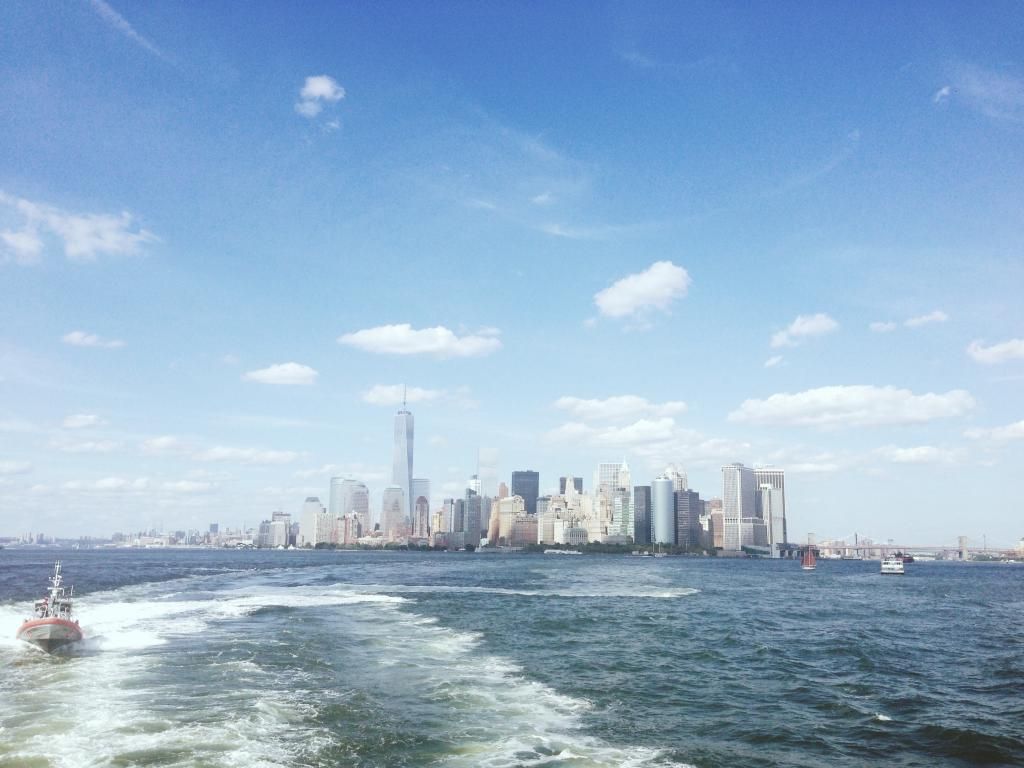 Take the Staten Island Ferry from Manhattan just for the fun of it. Plus it's free!
I will try to blog more consistently. Quite honestly as exciting as New York is, life has been pretty slow for me these days. But maybe reminding myself that I have a blog to run will make me to get out of my comfort zone ( aka my bed) to explore more.
In the mean time, I hope your week and the last couple days of August is going well. If you are in the city, please hit me up! I would love/ need to make some new friends and hang :)